This virus should be compared to measles.
Have you ever seen someone die of measles?
Measles brings serious consequences only to adults and pregnant women.
When the entire population has contracted the virus … only the youngest children, to whom the virus is known to cause at most one week of convalescence and nothing more, are exposed.
Every 3 or 4 years there is a limited measles epidemic and yet we have been living with it for centuries without any panic because practically everyone immunizes themselves as children.
How many infected ?
Assuming that we are dealing with a viral strain absolutely new and unknown to the immune systems of the Italian population, I estimate that currently:
The asymptomatic people who have had and overcome the COVID infection are between 6 and 12 million throughout Italy.
When we will exceed 30 million, the "contagion curve" will have to be reversed…
We will not return to the disaster of April 2020!
It should also be considered that this is an opportunist pathogen (it does not affect the healthy but those on whom it has easy game, the elderly and the sick), and that thanks to the "bullshit" carried out by the government between January and May.
Most of those who had to die (because they are terminally ill with other pathologies), for the most part (over 35,000) have already died…
Those who will die from now on, given that by now my colleagues have understood that drugs and therapeutic protocols used and perfected from day to day, will be a small number (perhaps less than the deaths due to road accidents).
The official data should be read with common sense!
To confirm this I quote a data provided by TG3 October 18 and also confirmed by ANSA Agency,
Il Gazzettino e MessaggeroVeneto "Coronavirus, 155 new cases in Fvg: two deaths, one is an old man from Vodnjan".
As you can deduce from the title of the article, the MessaggeroVeneto, of those who die over the river Timavo:
"he couldn't care less".
Yesterday in FVG there were 2 deaths out of 1,215 million residents.
But let's see in detail who they were:
ANSA writes, based on data provided by the Vice Governor of Friuli Venezia Giulia Riccardo Riccardi:
"We are talking about a 95 year old Friulian, who was hospitalized at the Department of Infectious Diseases of Udine, and a 91 year old from Trieste, who died at the Rsa San Giusto and already a guest at the Hotel Fernetti nursing home. This was announced by the Vice-Governor of the Fvg with responsibility for Health".
Read the numbers and learn to reason in statistical terms!
It has nothing to do with how many tampons and how many positives !!!
The only important thing is how many are dead and above all who they were.
I mean that one cannot ignore the knowledge of their medical history and age.
In the days when I graduated, if someone died over 90 years old, it was said: "He died of old age". Dot!
Old age is a lemma which is practically unknown today.
A term of more philosophical than medical relevance as reported in the Encyclopedia Treccani:
["< died of old age – will die of old age -, familiar expressions, referring to a person kept healthy and robust until later age.>"].
Study history to interpret the present and predict the future…
We are a long way from the descriptions of the plague in Milan in Manzoni's novel "I Promessi Sposi".
[ "…between December 1347 and May 1349, the city of Venice lost about 60% of its population, i.e. between 72,000 and 90,000 victims out of a population that could vary between 120,000 and 150,000 inhabitants, despite the fact that it had adopted quarantine at an early stage. ]
When will the COVID 19 pandemic end?
When will they stop picking on discos, gambling halls, betting rooms, soccer fields, sportsmen, hairdressers, beauticians, pubs and restaurants?
With those who would like to get married and with those poor people who have the "misfortune" of dying right now (even denying them a decent funeral)?
When will they stop bothering those who walk alone in the street or in the woods (which at the limit risk the sting of ticks) ?
The numbers don't lie, they are in front of everyone's eyes, just open your eyes!
This is not a pandemic but an Infodemia, at the end we will count the number of chronic depressed people and the consequent suicides!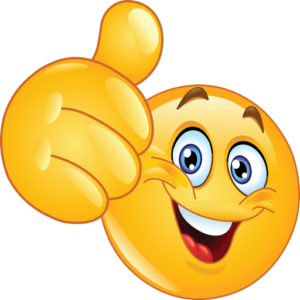 A fond greeting to all….
If you want more information on how to react to the fiscal dictatorship read this article:
Greetings to all and see you next article…
For those who do not know and/or are not familiar with BTC and Crypto-currency I recommend the following articles, which illustrate how you can practically use these new technologies in simple and common everyday activities, (get them, manage them, spend them even with debit card, exchange them and/or convert them in all traditional currencies):

If you want to know more continue reading these articles that teach you how to use Bitcoins read some of my latest articles on cryptocurrency and Bitcoins:
Bitcoin play in absolute anonymity with more winnings without taxes
Betmaster – online betting platform no AAMS/ADM – (without taxes) – also in Bitcoin
Cryptocurrency the coins of the future? i.e.: how to make bitcoin bets
Bitcoin play anonymously on the Betmaster online betting platform – no AAMS / ADM – (without fees).




If you want to find more info: in these two articles is clearly explained in a very simple way how to use Bitcoins…
Greetings to all and goodbye to the next article…